"We work with various local agencies to embrace and educate the community. I am co-leader of The Newark Homeless Outreach, where we can give out resources to those seeking a place to live or help with their substance use. Whether it be a warm meal, a change of clothes or just a kind word, we are there with outreached arms and a smile. As long as someone has breath in them- we will do everything in our power to help them stay alive. Addiction is a family disease."
We started out as two Moms doing a coat drive and that evolved to many moms and a few dads with a hotdog grill on the corner! We currently serve a hot meal every Saturday and provide personal hygiene items, clothes, harm reduction supplies and resources for substance use, employment and housing.
Time is one of the most precious commodities for an individual. The majority of people give their time to their loved ones and work. It is extraordinary when people give their cherished time to a common cause. Newark Homeless Outreach Volunteers share their love and passion with the community each Saturday and whenever needed. They make us want to be better and achieve more than we thought was possible. With their support and encouragement, they inspire us to reach new heights and continue the dream. Jami Needham-Roundtree, Chris Hawkins, Nancy Welu, Jenifer Cummings-Spect, Paige Newell, Natalie Workman-Price, Linda Seville, Linda Mossholder, Kelly Schwind-Morrison, Richard Nicholson, Teri Cooperider, Anne Thompson
Thank You to Our Sponsors
We are so grateful for the support of our corporate partners, who are committed to Stomping Out Stigma, helping people, strengthening families and building stronger and healthier community. Together, we are helping make a difference in the lives of so many in Licking County. With the help of our sponsors, OhioCAN Licking and Newark Homeless Outreach continue to fulfill our mission of Embracing, Educating and Empowering those whose lives have been impacted by substance use. Thank You to our Gold Sponsors-Denison University, B&T Insurance Advisors, Mental Health and Recovery for Licking and Knox Counties, Bazley Properties LLC Silver Sponsors- Licking Memorial Hospital, Faith in Public Life, Chris and Donna Hawkins, Brightview, and Big Apple Cafe Bronze Sponsors- Whole Living Recovery, She Wolves, United Way of Licking County, Councilman Jeremy Blake, Bill Cost Jr. Photography, Boland Entertainment, The Freedom School in Licking County, Kerry Shea Penland, Grateful Garments, TrueCore Federal Credit Union and Family of Hope Mission
We see anywhere from 75 to 125 individuals weekly. We have joined with community resources and other grassroots groups to provide services that the people need. We accept food donations on Saturday morning. We always have the grill fired up cooking hot dogs or grilling bologna and cheese Sammies!! See our Facebook page located below for our sign-up page. We provide tents and emergency tarps when available. We also offer contacts and resources through the housing coalition and metro housing. We are currently working on a safe place for transient individuals to camp. Thanks to our community, we have an abundance of clothing to share. If you are in need please reach out. NHO offers Narcan, condoms, fentanyl testing strips and other harm reduction supplies. We offer Hep A vaccines in conjunction with the Licking County Health Department.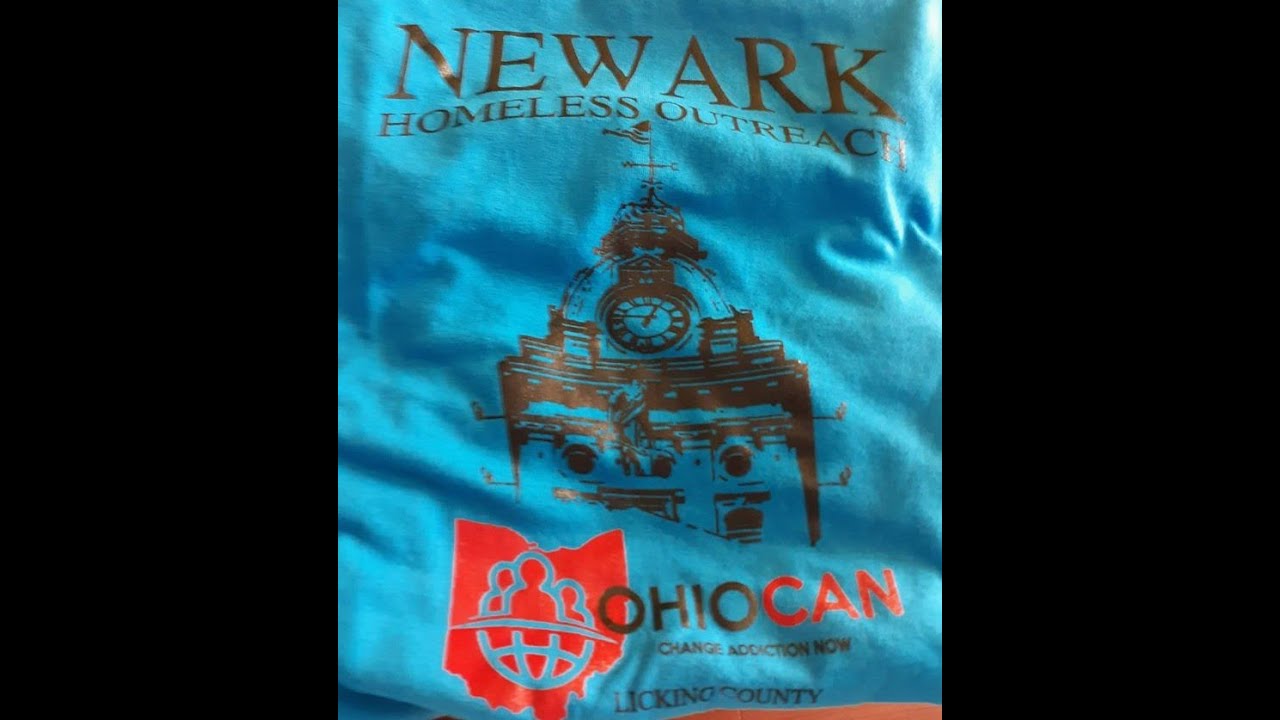 Review
"With the opioid epidemic raging rampant in Ohio, Shuler gets into the nitty–gritty of the crisis . . . An insightful look at how issues in Ohio affect the rest of the country." —Laura Hanrahan, Cosmopolitan, A Best Nonfiction Book of the Year
"Jack Shuler's new book reveals courageous men and women combating the overdose crisis in Newark, Ohio, and makes a case for progressive harm reduction policies . . . This is Ohio isn't a depressing book. It's a portrait of men and women who, instead of waiting for seats at the table, made their own tables and pulled up their own chairs and began working for change." —Joel Oliphint, Columbus Alive
"This impressively researched and deeply felt account does a devastating job of personalizing the failures of U.S. drug policy." —Publishers Weekly
Trish Perry, OhioCAN Licking County, Newark Homeless Outreach Volunteers and OhioCAN would like to extend a huge heartfelt Thank You to the Community of Newark and surrounding area. With your very generous donations toward the Corner Lot Purchase Fund, we were able to purchase the lot that means so much to so many! NHO continues to move forward as they begin construction on their new building which will double as a storage unit and help during inclimate weather conditions. A dream come true for so many who have given of themselves over the years reaching out to those so many have forgotten.
Through the generosity of donations and Volunteers...
As a nonprofit organization we understand how valuable volunteers are. At NHO, volunteers are the heart and soul of what we can accomplish. They help directly with those in need, they assist with administrative tasks like outreach, and they even help us with fundraising during our annual events. Volunteering helps every party involved as it gives much needed support while also teaching you many important tools that can greatly impact your life. We have many volunteer opportunities and welcome everyone that wants to help! We cannot do this without the support of our amazing community! We are so overwhelmed by the love, support and donations. Thank you Newark and Licking County!